The Mod Side of Jazz - 19th November 2016
Ticket release 1st October
Doors at 7.00pm Show commences at 7.30pm.
Tickets at £12 each on sale at Watts Trading, Fore Street, Lostwithiel.
Tickets include a complimentary glass of wine on arrival.
We always sell out - purchase tickets ASAP in order to avoid disappointment.
"If you enjoyed this event last November you are going to love this."
Live jazz and selected short films, including a special short version of the feature film Killer B3, a documentary about the Hammond Organ, edited just for Mod Side of Jazz.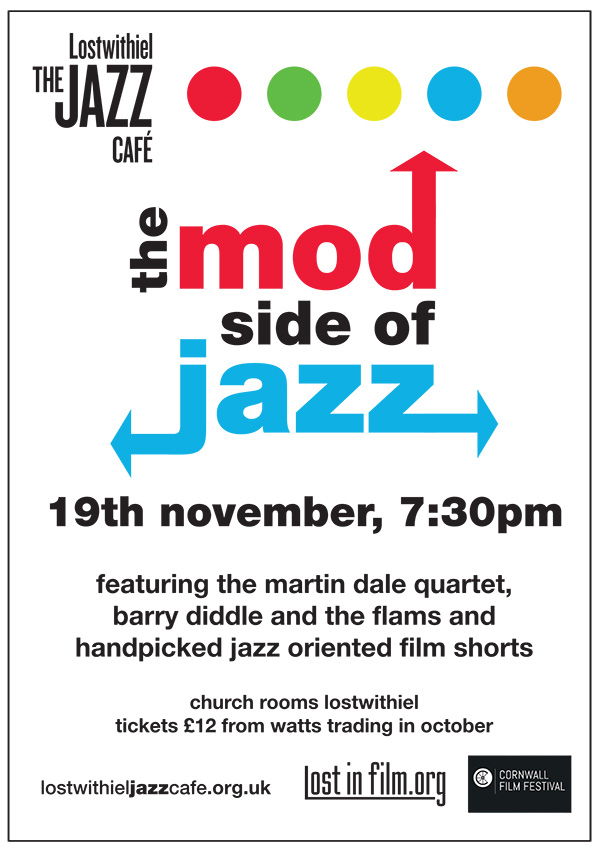 Join the mailing list