Americana Groove - SOLD OUT
Tickets are sold out for Americana Groove, for one night only.
Click here or call 01726 879500 to join the waiting list.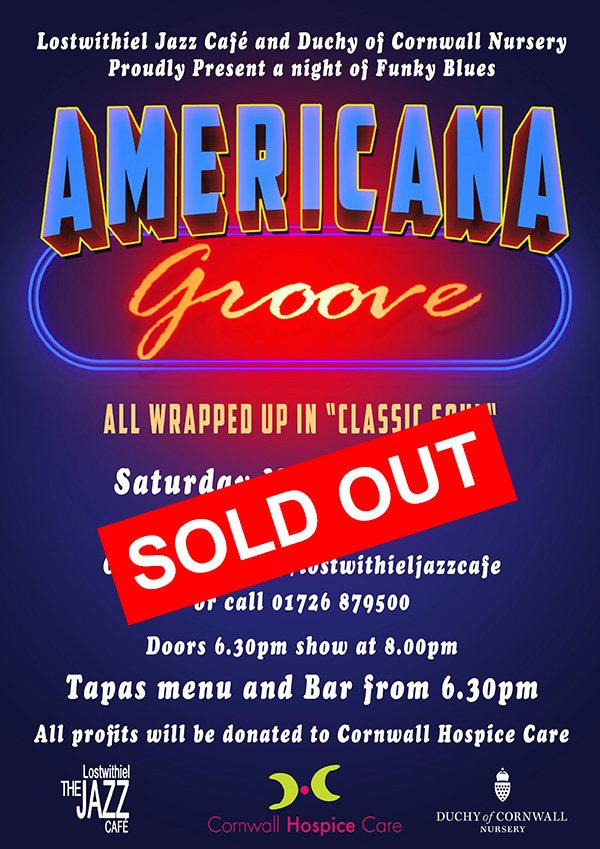 All profits from gigs in March and August will be donated to Cornwall Hospice Care.
Americana Groove are a 6 piece band playing some wonderful songs from the American deep and not so deep south. They play with love and an intrinsic understanding of Blues formats and those infectious soulful rhythms. New to the Cornish music scene we are fortunate and privileged to host this evening of a new musical awakening in 'our' deep South West.
Subscribers
Join our Subscribers list and get a heads up of when and where the next gig will be and when tickets become available. Make sure to mark gig@lostwithieljazzcafe.org.uk as a trusted sender so the emails don't go into your spam bin!