Va-Va-Voom!
Sorry, tickets are now sold out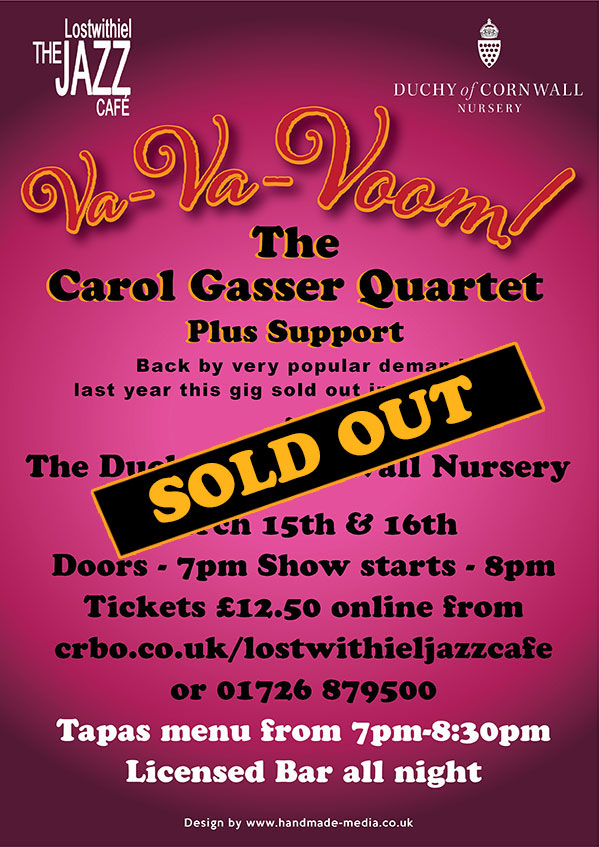 Wadebridge School presents Clare Teal
Lostwithiel Jazz Cafe are proud to promote this once in a lifetime Jazz concert featuring, with her Quartet, the multi award-winning vocalist Clare Teal and pupils at Wadebridge School on Wednesday March 27th.
For tickets contact enquiries@wadebridge.sch.uk and avoid the rush. This event follows a hard days Master class working with Clare and her Quartet for this once in a lifetime experience during her West Country Tour.
Lostwithiel Jazz cafe will also be listening out for exciting proficient pupils to perform at an Open Mike Introducing Stage at the Duchy of Cornwall Nursery on Sunday August 11th. More details to follow at a later date.
Subscribers
Join our Subscribers list and get a heads up of when and where the next gig will be and when tickets become available