Let the Good Times Roll
Supporting Cornwall Hospice Care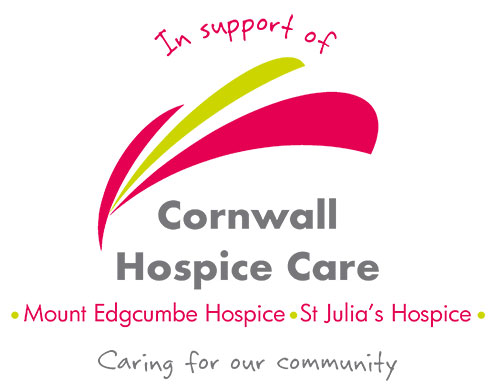 Thank you for your patience, here we are after all this time, finally back where Lostwithiel Jazz Cafe have wanted to be for so long.
We hope you are ready for a new season of Jazz, Blues, Funk, Soul, Swing, Latin and indeed even Reggae and Ska and hopefully Cajun.
Quality live music at affordable prices. We have lots in store for the coming year and into 2023 so hang on and enjoy the ride.
We are indebted to the Duchy of Cornwall Nursery once again for the opportunity to present 'Let the Good Time Roll' at the Duchy Nursery on August 19/20 and 21st. Such a great and hospitable venue, "nowhere else like It".
TICKETING....Please note this time the Duchy of Cornwall Nursery will be selling the tickets. Please telephone 01208 872668.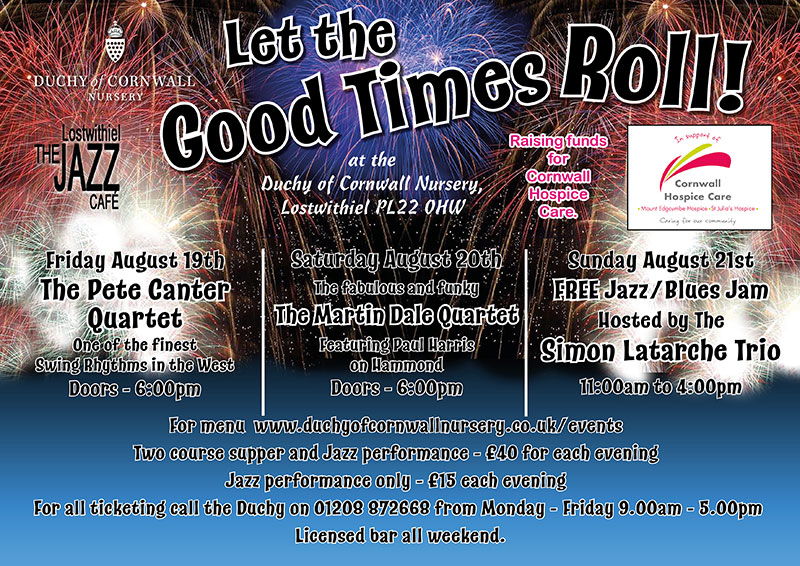 Subscribers
Join our Subscribers list and get a heads up of when and where the next gig will be and when tickets become available. Make sure to mark gig@lostwithieljazzcafe.org.uk as a trusted sender so the emails don't go into your spam bin!