Important notice
It is regrettable in these unprecedented times that Palais de Jazz in Lerryn Memorial Hall featuring the Ronnie Jones Quartet with Simon Spillett on Be-Bop Sax on September 18th is now postponed.
Those who have purchased tickets will be refunded directly by CRBO.
Thank you for your continued support and we look forward to a time in the future when we can all rest easy in the knowledge that we are safe to watch and enjoy live music at its very best here in South East Cornwall.
Thank you for your understanding.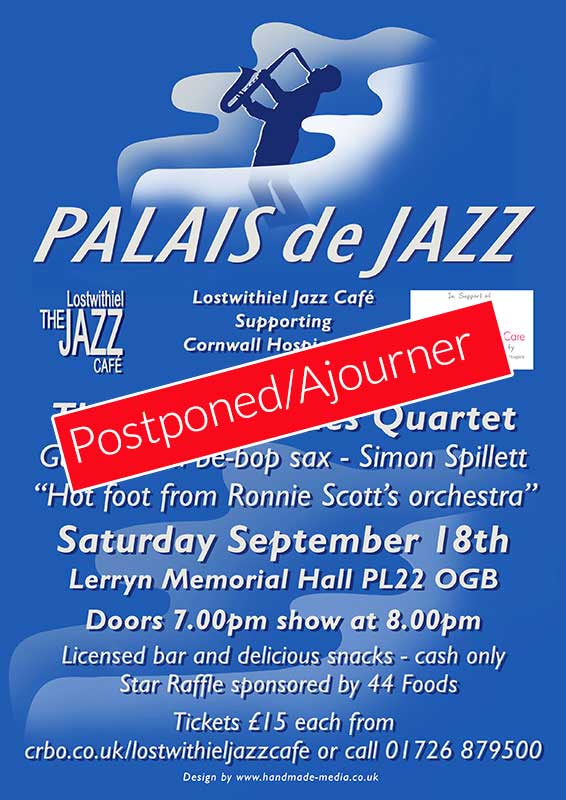 Subscribers
Join our Subscribers list and get a heads up of when and where the next gig will be and when tickets become available. Make sure to mark gig@lostwithieljazzcafe.org.uk as a trusted sender so the emails don't go into your spam bin!