BUZZ AWHILE...
... with The Blue Bottles, a no-nonsense JAZZ FUNK band - none of this cliched sharp suit business - just uncluttered chunky grooves aimed squarely at the dance floor. Bring your dancing shoes! Trainers will do.
Tickets go fast and all profits will be donated to the LAMA Bus and the Mem' Hall in Lerryn. BOOK NOW. Details on poster. BUZZ AWHILE........
https://crbo.ticketsolve.com/shows/873607355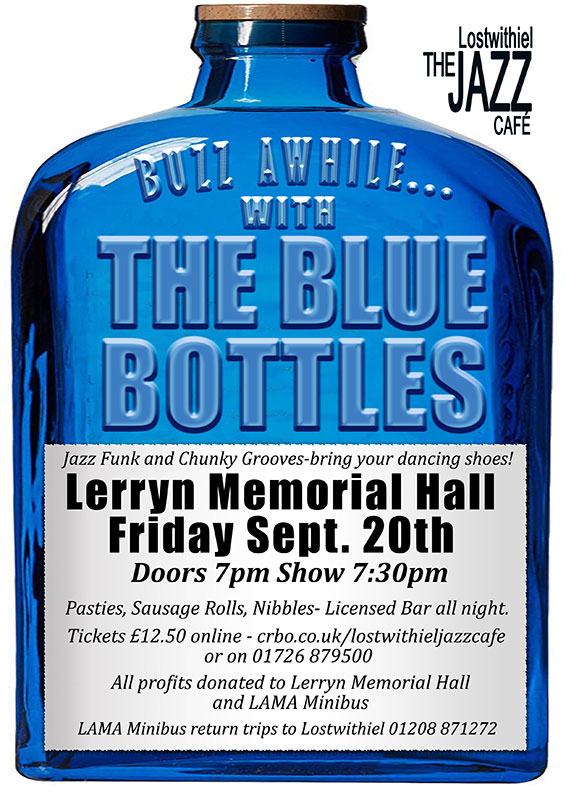 Subscribers
Join our Subscribers list and get a heads up of when and where the next gig will be and when tickets become available. Make sure to mark gig@lostwithieljazzcafe.org.uk as a trusted sender so the emails don't go into your spam bin!