Ain't That The Truth
The Blues Dukes
The Blues Dukes comprising the ex-road manager, George Nix, of both the Kinks and Lou Reed, plenty of stories there then, along with Colin Booth on Bass guitar and supported by the famous duo of Horse and Hedges comprise this unique quartet of avid and authentic Blues musicians.
Numbers such as Hoochie Coochie Man, Little Red Rooster and Stormy Monday et al all performed in a reverential but funky fusion with an emphasis on style rather than full on volume. The Blues Dukes are musicians of the highest order and we are so fortunate to secure them to perform here at the Duchy of Cornwall Nursery. Aint that the Truth.
Oli Harris
Lostwithiel Jazz Café is delighted to welcome back Oli Harris to open the shows.
A 17 year old rock and roll guitarist and singer who has been inspired by many artists including Brian Setzer and The Stray Cats, Eddie Cochran, Ray Charles and other bands/singers of this ilk. Known around here as the Guy with the Gretsch.
The Ronnie Jones Quartet
Two Lostwithiel Jazz Cafe favourites - saxophonist Martin Dale and the Ronnie Jones Trio - join forces for 'Ain't that the Truth!', a special night of top-class live jazz at Duchy of Cornwall Nursery.
One of the busiest and acclaimed saxophonists in the country, Martin's Dale's illustrious professional career has taken him around the world a few times.
A truly "...outstanding sax player"(Jazz UK); Martin has shared the bandstand with genuine legends of the UK music scene - from Cream's Jack Bruce, to the jazz royalty of Jim Mullen, Peter King, and Alan Barnes.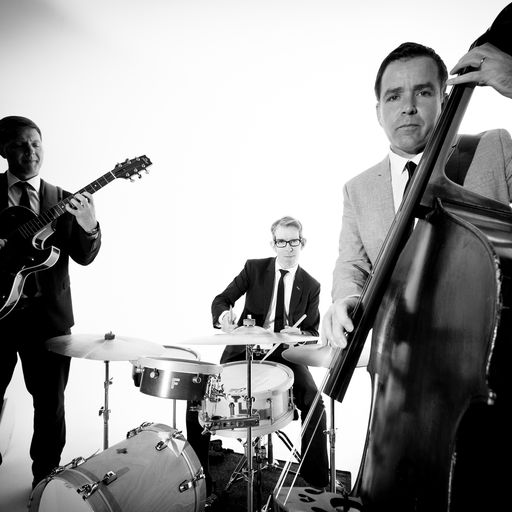 Ronnie Jones Quartet have performed at some of the most respected Jazz Festivals in the UK, including Cheltenham, Marlborough, Plymouth Jazz & Blues Festival, Ealing and of course Teignmouth, where they have appeared after public acclaim several times.
Band leader Ronnie Jones has made appearances as varied as the Welsh Proms and National Eisteddfod, as well as featuring many times on BBC 6 Music studio performances as well as BBC Radio Wales, BBC Radio Cymru, and recently on S4C. Aint that the Truth
Guitarist Joss Kidd is an alumnus of The National Youth Jazz Orchestra of Scotland and a graduate of the BA Jazz course at Middlesex University.
Jim Rintoul - completes the line-up playing electric and double bass around the world for the last 20+ years.