Americana Groove - SOLD OUT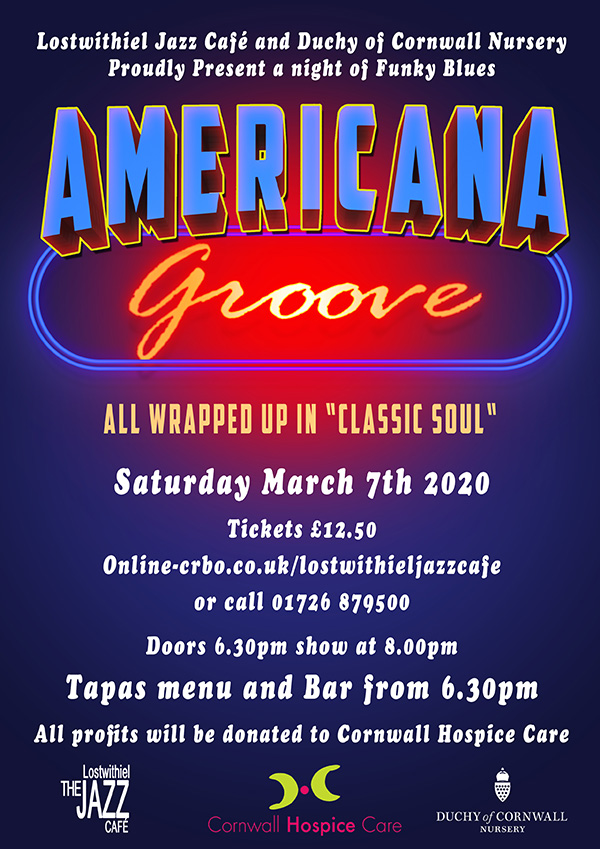 All profits from the gig will be donated to Cornwall Hospice Care.
Americana Groove are a 6 piece band playing some wonderful songs from the American deep and not so deep south. They play with love and an intrinsic understanding of Blues formats and those infectious soulful rhythms. New to the Cornish music scene we are fortunate and privileged to host this evening of a new musical awakening in 'our' deep South West.