Heli Jazz
Thanks to: all of you who bought tickets, braved the weather with a smile, volunteered help over the weekend, played at the Jazz/Blues Jam, the artists who travelled from far and wide to be with us, FLEET for the marquees and help ,CRBO for their generous help and sponsorship, Handmade Media for great graphics, Iteracy for the constant IT provision, and of course the Duchy of Cornwall Nursery and their staff for letting it happen and working so hard
As Heli Aid said ... "The monies raised will make such a difference and after each event that new Heli feels a little closer. Thank you so much"
Raised by Mini Car Raffle and donation: £947
Donated at the point of ticket sale: £340* plus gift aid
Donated by Lostwithiel Jazz Café from ticket sales: £2500
Total: £3941
Lostwithiel Jazz Cafe are also making a donation to FLEET, the Rapid Emergency Service Equipment Providers for the loan of the Marquees - bringing the donations to just short of £4000 from Heli Jazz weekend.
JAZZ comes to Lostwithiel again this summer – in aid of the Cornwall Air Ambulance Trust.
The Heli Jazz festival, which is backing the trust's £2.5 million New Helicopter Appeal, will take place at Duchy of Cornwall Nursery, in Cott Road, on August 9, 10 and 11.
Performers at the event, organised by Lostwithiel Jazz Café, include the Dino Baptiste Trio, the Annika Skoogh Quintet and the Simon Latarche Trio.
Tickets cost £15 for Friday night and the same for Saturday - Sunday is free.
New Heli appeal chair Barbara Sharples said: "This will be an amazing community event, and will raise much-needed funds to bring a faster, larger, more medically equipped helicopter to Cornwall and the Isles of Scilly."
The Duchy Shop and Nursery will be fully operational on Friday and Saturday from 5.30pm and all day Sunday for plants, shrubs, garden equipment, gardening advice and much much more.
LAMA Mini Bus return trips to Lostwithiel call 01208 871272
Throughout the weekend special menus have been devised and will have you rocking up for seconds. Sea Food BBQ, Hog Roast with all the trimmings, Brunches, Lunches, Cakes, Cream Teas on the Flower Terrace and under canvas. Licenced bars both inside and out. What's not to like.
Friday sees the return of the fantastic Dino Baptiste, this time with a trio. He wowed the audience for us last year and we just knew we had to put him on a bigger stage and share his unique talent. How does this guy do it but he does and in spades. Take a look at Dino performing on YouTube at the Mustique Blues Festival in the Caribbean supporting Sir Mick Jagger on vocals no less, that's right he moves in those kinds of circles. Little Richard, Jerry Lee, Bo Diddly, Chuck Berry, Ray Charles, Jimmy Reed et al, these are just a few of the artists who have influenced him over the last few decades. Know what I mean.
Saturday night sees us witness the brilliant Annika Skoogh Quintet from Sweden via Exeter. With renowned guest pianist Craig Milverton. They will perform a first set of memories of Anita O'Day the girl of the 50s in that enormous hat, hot from the Newport Jazz Festival on Rhode Island, New York State and filmed during the Americas Cup Race a year or two ago, going on in the background. This will be followed by a full on dance/swing/Latin set to keep you grooving among the shrubs on the flower Terrace into the night.
Sunday will be a Free, Donations welcome, Jazz/Blues Jam session on our Introducing stage from 11.00am through to 3.00pm and hosted by the Highly Influential Simon Latarche Trio. So if you would like to strut your stuff, bring yourself and instrument along, even your voice and Simon will give you stage time and backing. It is rumoured that we might witness a Helicopter fly-by at some time during the afternoon. All things permitting.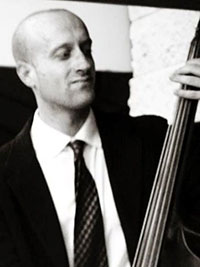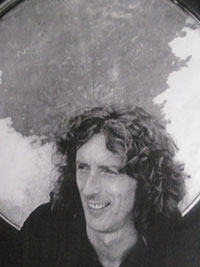 Lostwithiel Jazz café would like to extend a warm thanks to:-
WE COULDN'T DO IT WITHOUT YOU X